Name: Shinichi Weber
Alias: The Demon General
Age and Gender: 26/Male
Alignment: Lawful Good
ABOUT YOU**
Anime Picture Base: Shiroe – Log Horizon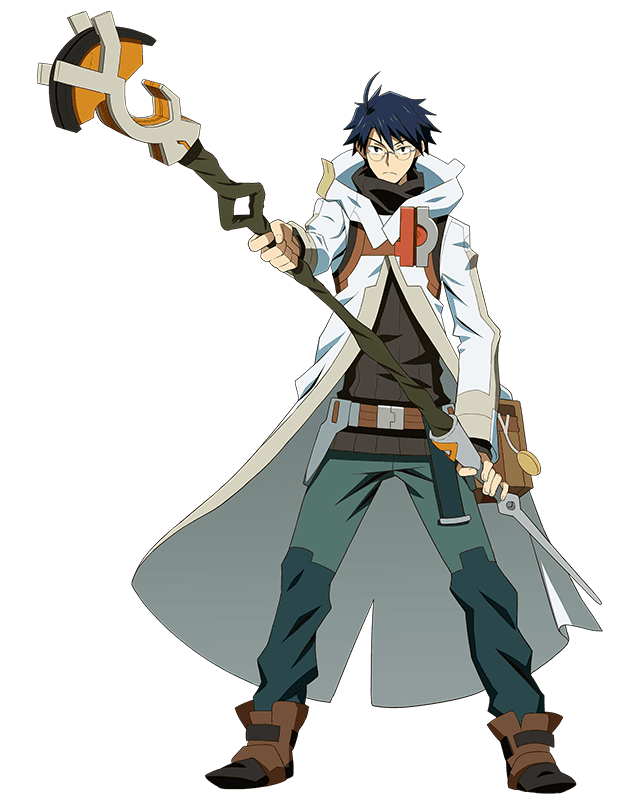 Personality: Comes across as dark, manipulative and conniving, but is actually quite kind, generous and thoughtful. He has a mind that works at a mile a minute, and often gets so deep in thought and strategy, he appears gaunt and unapproproachable.
Background Story: Half-Japanese, Half-German, born in the United Kingdom. Before entering the game, Shinichi had his Masters in Political Sciences and Sociology, with under degrees in Anthropology and Communications from Cambridge. He did this while moonlighting on the pro gaming circuit, however his skill set never touched any game from the top of the e-Sports hierarchy. All of his speciality titles were generally turn-based strategy games.
Shinichi came from an abusive household. His parents helped him pay his way through his degree, but he paid in so many other ways. His father was a lecherous man who was engaged in numerous affairs with a variety of colleagues and callgirls, which had begun not soon after his wife fell pregnant. He barely paid any attention to his son as it was. His mother always blamed Shinichi for his father's infidelity. While she wasn't above physical violence, so much of her punishment came from mental and psychological torture. It is what strengthened her son's mental capacity, and helped foster his keen mind for strategy, as he needed to avoid all of the many traps and emotional torture his mother tried to put him through. When you are going up against one of the prominent Psychiatrists and Psychotherapists in the world with your wellbeing on the line, you need to be sharp.
The Reason Why You're in Debt: While he thought he was free from his parents negligence since he moved out years ago, his mother wasn't that forgiving. She had been paying for her son's education, but through a banking scheme in his name. Struggling to pay back the interest, and in risk of needing to go to his parents to borrow money just to survive, Shinichi needed a way out. And if he had to die to do so, that was a risk he needed to take.
FIGHTING STYLE AND POWERS
Class: Sorcerer
Weapon of Choice: Staff
Attack Moves:
Power Bolt (Medium-strengthed magic attack. Is fairly slow, so can be dodged quite easily)
Bullet Strike (Fairly weak magic attack which travels really quickly. Extremely difficult to dodge)
Star Platinum (Spunning spell. Halts enemies movement for 1 second)
Acid Spray (Mid-ranged, mid-strength Acid attack which can burn through armour and flesh. Can also be used on the ground to create a type of quicksand to trap approaching enemies)
Soft Wet (Large Area of Effect attack. Sprays bubbles across a 50m range. Anyone hit by these bubbles has their intelligence minimised, but it increases their fighting spirit. Doesn't affect the user)
Defense Moves:
Wailing Wall (Summons a wall of black fire around the user)
Special Attacks:
Shining Diamond (Creates Area of Effect healing to all nearby allies. Only heals the user a little bit in comparison)
Golden Wind (More powerful version of Shining Diamond, but heals everyone within a 20m radius. The closer the person is, the more powerful the healing)
Special Skills:
Necromancy (Able to reincarnate enemies which have fallen by either the user or the user's allies, and can manipulate them as zombies. These zombies are mentally linked to the user, but lose much of their power upon reincarnation)
Hermit Purple (Spell which flies into the air and allows the user to see all allies and enemies within a long range. Shines brightly so it works during the night, but also makes it easy for enemies to track down the user)
OTHER INFORMATION
Discord Name: Balderdash
Special Information: A naturally peaceful person despite his upbringing, the idea of killing people still disturbs him. This is why he learned the forbidden skill of Necromancy, since it would alleviate the guilt of any death he is forced to inflict on his enemies. If they have to be removed from the world, then at the very least he should attempt to keep the memories of them alive for just a little bit longer. Chose his powers since he has every intention of forming alliances. He may have spent so much of his life alone, but he has always shined when he is able to coordinate multiple pieces at once.